The birth of a baby is a very much looked forward to event, not only by the two parents concerned but by everybody around them who would wish the mother a safe delivery and the newborn to be perfect and healthy. There would be much activity that the mother to be would need to organize which could be quite arduous tasks to do all by herself.
Towards easing her inevitable burden, relatives, friends and even co-workers if she is a working mother would like to lend her a hand and chip in with whatever they could do to help her to go through an eventful confinement and safe delivery. This could be done by one of her close friends or a near relative organizing what is now known as a "Baby Shower" through which some of the important baby needs could be presented to the mother to be to ease on her burden.
There would be some salient features that would need to be addressed by whomsoever would take the initiative and organize this very meritorious and often enjoyable event to build up the spirits of the mother to be.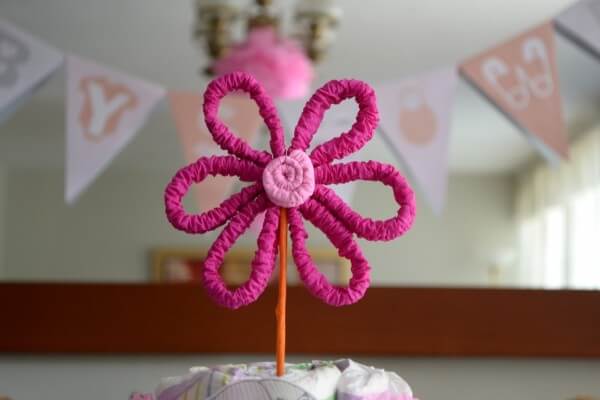 The period of pregnancy and the nine months period would take a heavy toll on any mother to be and if she is provided some breathing space by those close to her taking some of the relevant issues she could enjoy a joyful pregnancy.
It is generally a few weeks before the baby is due that a "Baby Shower" party is organized and it is also an opportunity for all those wishing the parents to be well in the new life they would be subjected to with a newborn in their life.
Those invited to any "Baby Shower" party would need to get their wits about them to ensure that they follow a few of the etiquettes and tips that would be quite appropriate before making their presence at any one of them.
We list some of these salient questions which if answered would help in making the day a really eventful and enjoyable one for all those attending and for the new parents to be.
Answers to 5 popular questions about Baby Shower gifts
1. How much is appropriate for a Baby Shower gift?
This would be quite a tricky decision to make and would depend entirely on how close you would be to the parents to be especially the mother to be.
The relationship that you would have with the parents to be should determine the type and amount you would finally dole out for the Baby Shower gift, as it shows your concern and love for the parents to be and the newborn too.
If she is a co-worker it would be very much better to collect all the other co-workers and pool an amount affordable by all and present a group gift.
This would be an easier thing to organize and also the collected amount could buy something substantial which could be more valuable in the sense that the new parents would always need to have one for their baby.
2. What if the baby is to be your godchild?
If the new arrival is to be your godchild then the gift you would give at the Baby Shower would need to reciprocate the love attached by the parents to call upon you to be their baby's godfather of godmother.
The gift should also have a long-lasting feature in it which would be with the newborn into his or her adulthood which would be etched into remembrance, where it would always carry the significance as to who gave it and for what purpose. You can read this article on how to choose toys for babies and toddlers.
3. What are good gift examples?
If the idea of it being a group gift crops up especially in a working environment some of the gifts that parents to be would definitely invest in would be a cot, stroller, car seat, carrier or other such more expensive items.
If you are an individual giving a gift at a Baby Shower party, infant clothes, a baby carry bag, and other essential items which would be used on a daily basis would be great.
Of course, toys are always a good choice. And if the baby has disabilities look for the best baby learning toys for hearing impaired babies and visually impaired babies as these toys are specially designed and created for the purpose of developing senses.
The budget that you would need could depend on how you see the relationship that you would have especially after the baby is born and what help you feel could be extended to the new parents, in the task of bringing up their baby.
The Baby Shower gift that would be finally selected should be welcomed by the new parents to be and one that they would have been contemplating of buying for their new arrival.
4. How should a Baby Shower card be written?
The best wishes extended on the gift card should cover both parents and also the new arrival who is expected to bring great joy and immense happiness to the new parents when the baby is born.
The wordings need to be carefully selected so that it professes the love you would have for all three and should exude that caring which you would like to express through the gift that you have just given them.
5. How to choose a gift for new parents?
If you missed the baby Shower party for whatever reason, then you would need to know what gift would be best to give and one that they would not have with them that is being by the newborn.
You may need to have some information as to what they have and what they don't hence a ruse would be to visit them once see the baby and find what they have forgotten to buy for the baby and then decide on it.
If the baby is their second or third child then you may need to select something that they have not acquired as yet or something that has lasted its time and is to be phased off and if you could afford it, buy it for them.
There are some items which would be used quite profusely by babies and they are things like booties, footwear, pullovers, and various types of clothing, which would always be welcome by new parents.
P.S. There might be some parents who throws a baby shower for baby who's sadly is gone… If that's the case, read this article and find the best gifts for parents who lost a baby.
5 important tips to keep in mind when purchasing baby shower gifts
If you are looking forward to purchasing a baby shower gift, you must keep these tips in your mind. They can help you to purchase the best gift available out there in the market without spending a fortune.
Give gifts from the heart
When you are looking forward to buy a baby shower gift, you will need to purchase it from your heart. That's the main reason why most of the people prefer to go ahead and purchase handmade products, such as handmade hats and handmade blankets. They can be given to the newborn with love. Or else, you can simply go ahead and purchase a memorabilia basket.
It would contain the clothes that you wore when you were a baby. On the other hand, you will have toys that you played with during the childhood as well. If you are a grandma, you can simply give one of the blankets, booties, sweaters or hats crocheted by you.
Think about giving a gift certificate
Giving a gift certificate can also be considered as an excellent option available for you to consider. The expectant mother will come across the need to purchase different items from the megastore. In such a situation, a gift certificate would be useful. Hence, you can go ahead and give a gift certificate without keeping any doubt in mind.
For example, the expectant mother can go ahead and purchase wipes, diapers and other necessities from the gift card. Or else, you can give a gift certificate, which can be redeemed at the local portrait studio. This will help the mother to capture all the exciting moments with the little one free for one month.
If you want to let the mother pamper after giving birth to the newborn, you can purchase a gift coupon for a pedicure and massage. She would love to go to a spa and have that wonderful experience after the childbirth. Hence, your gift will be highly appreciated. Or else, you can give a date night certificate for the mother. It will help her to go out with a husband. She couldn't have gone out for a date night for few months because of pregnancy. Hence, a date night certificate will also be appreciated by the mother.
Baby blankets and bedding
Baby blankets and bedding are considered as most useful gift options available for you to consider when looking forward to purchase baby shower gifts. If you can give a hand knitted baby blanket, you will definitely be able to impress the expectant mother. She will keep it forever with her as well.
It has been identified that the stain trim blankets are more popular among expectant mothers and little ones than other types of blankets. Therefore, you can think about gifting that kind of a blanket.
This is a useful baby shower gift available for you to think about. You don't need to spend a fortune in order to purchase one month's supply of diapers. It will help the expectant mother to save a lot of money and avoid hassle of shopping for diapers. In fact, you can think about throwing a diaper shower to the lady, who is going to become a mother pretty soon.
If you can give the mother a registration coupon for the local bookstore, she will be impressed. Expectant mothers are looking forward to learn a lot of things, especially when they are taking care of the newborns. In such a situation, they will prefer to go ahead and purchase appropriate books. That's why a coupon or a registration certificate for the local bookstore becomes useful. In addition, the mother will be able to go ahead and purchase books for her little one. They can help the little one to learn the alphabet or to keep engaged from the little days. If you know any books, which will be useful for the mother or the little one, you can think about gifting them directly at the baby shower.
Backup bag (with diapers)
Expectant mothers will have to travel a lot with their newborns after the childbirth. In fact, they will have to travel with a lot of accessories. Hence, the traditional backpack or handbag will not be able to help them with carrying all items. That's where a diaper bag comes into play. A diaper bag would contain different compartments, which can be used to hold different items. Hence, it can be considered as one of the most useful gifts that you can present to an expectant mother during the baby shower.
Most of the people who search for gifts to be given during a baby shower don't tend to take a look at this option. However, it can be considered as one of the truly appreciated gift options available for you to consider. All you have to do is to put a calendar at the baby shower and all guests who attend it will need to write down their names after the childbirth. Then the person who took the responsibility of providing meals will have to fulfill it after the childbirth.
This can provide an excellent assistance to the mother, especially during the first month after childbirth. In other words, she can pay full attention to the little one, without worrying about meal preparations. However, you need to be careful to provide appropriate meals, which are packed with nutritious qualities.
Now you have a clear understanding about the best gifts that are available for you to purchase and give at a baby shower. You just need to go through the list and purchase an appropriate one out of them.